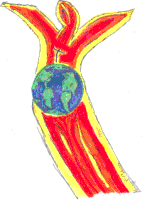 The balance of the Force} As the definition of the messiah seed is stated a person with a certain amount of primordial chi (dark chi) which enables them to do things the average person may not be able to do, or will take a longer time. Messiah seeds especially high level messiah seeds have life/material world affecting them so harshly due to the matrix having to attack them more effort otherwise they would decode the matrix too easily which would not really be a proper environment for ascension , so the force knows how to set things up in a way to benefit everyone. When the messiah seed (or anyone for that matter) and the matrix clash it produces a friction which in turn creates dark energy which is absorbed into the body if one overcomes their crossroad (Brison Principle). So one may say the messiah seed has ascension easier than the average person, I beg to differ, the average person may have less energy thus resulting in a more moderate resistance of the matrix thus resulting in an easier life on the material level but because of their lack of energy naturally they have to work harder to do things more spiritual, so they need to put more effort in that area, while messiah seeds would have an easier spiritual life in terms of energy but harder material life, so one can see that nature/the force, is all about balance in all areas . Regardless one of the most important things to do in this life is identify the suppressive/oppressive forces around you and understand your primordial chi level as this will open up answers as to why life is so hard and also open you up to what you have to do in this ascension process. Here is a little chart by average on primordial chi (note: The percentages are just for understanding purposes)

Level 0 – These are non-messiah seeds, they have practically 0 to probably 5% of dark energy, (they have solar chi of course) so see these percentages of energy as levels of liquid in the body and understand the higher the liquid the more connected you are to the spiritual world. Messiah seed level 0's have to work extra hard at obtaining their ideal spiritual life, they are a little more material than most people and that's a challenge (one of the biggest) they must overcome , if they overcome this they will have even more dark energy in their bodies. You see one is never "doomed" because the matrix might be rigged but it's not unstoppable cause one can always increase their energy so level 0's can progress to level one. (More about increasing your level at sirisking.com)

Level 1- Level 1 messiah seeds contain an average of 15% of primordial chi will be listed as around average in messiah terms.

Level 2 – Level 2 messiahs contain an average of 25-30% of primordial chi are naturally more in tune with the environment and their spiritual nature than their fellow counterparts but it's not accurate to call any aware individual a level 2 messiah

Level 3- Level 3 messiahs are simply more upgrade versions of level 2 contain around 50% primordial chi

Level 4- Level 4's contain 100% primordial chi and are obviously the most targeted beings since they possess so much energy , just like their level 3 counterparts they can possess super wisdom/consciousness and be a living modern day holder of the "dragons blood" having a more active/sensitive kundalini force within them
- knowing you messiah seed level ties into what forces (deities) you should be working with so basically messiah seed level 1 and 2 should work with lighter forces such as lakshmi , saraswati to matangi (if you can tap into her frequency- mahavidyas are much more powerful ) levels 3 and 4 can access darker forces (meaning primordial) such as kali. Reason why you should work with lighter forces go up (for lower level messiahs) is that you have a certain amount of dark energy in your body and you are tuned to to harness that frequency and below, when you are practicing spirituality and increase your primordial chi level then you increase the frequencies you can handle thus your tolerance level is increased. Accessing forces that are too powerful for your body to handle can be a bit of problem, also fear is another major issue ,fear is an imbalance of the root chakra (you feel insecure rather than secure) thus you are not grounding energy as you are supposed to so nothing is flowing properly, when you fear you actually stop energy flow , this in turn , the energy is trapped and causes chaos due, like "energy constipation" being grounded is one crucial thing that is needed throughout your spiritual life.
Siris King
|
6 Comments
|
1 Reference
| |
Email Article
|
Print Article
|
Permalink